Underrated Bazzi Songs That NEED to Be On Your Playlist
We all know Paradise, Beautiful, and Mine. We all have sang to it, danced to it, and related to it more than once. At 21 Years old, Andrew Bazzi is truly a star in his own right. We see no lack of luster in this artist's name anytime soon. His songs are cosmic and trippy, but not so far off that you won't be able to relate to them. In an interview, he shares that "space and music go hand in hand… They give a little more mystery and magic to life."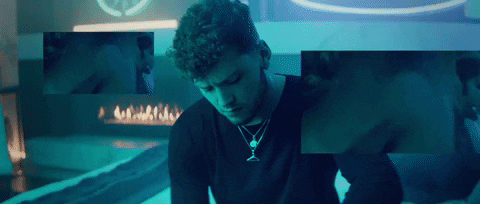 Aside from his infamous songs that we all know by heart, he also has a lot of songs that aren't so well-known but deserve to be! They have the same magical, cosmic Bazzi feel to them and they are super story-driven lyrics as well! Here are super underrated Bazzi songs that deserve a spot on your playlist!
3:15
An emotional rollercoaster of a song, 3:15 shows of Bazzi's more sensitive side. While we can't confirm or deny that this song is about a side piece (read the lyrics which are equally beautiful!), we are in love with its tempo and chill rhythm.
Alone
A great anthem for all the boys and girls who can't commit. Alone is a dramatic song that's all about being a lone wolf in the world. We live for its rich drops and sway-worthy tempo, perfect for that ride home after a Friday night of dancing.
Cartier
The bedroom vibes is strong with this one. Bazzi takes us on a classy and silk-like song with Cartier. It tried to be discrete on being thirsty (See lyrics: You know we couldn't even make it upstairs, had to hit it right there) but fails beautifully (See lyrics: Baby girl, the world is ours. Fuck you 24 hours). It's all about a boy being proud of his girl and he's not willing to share 😉
Honest
This songs proves that Bazzi is a killer story teller. Imagine him being cheated on by his girl with his best friend. R.I.P. (See lyrics: Did you forget that I gave y'all the intro. That was my dude. Why'd you gotta pick him though?) Bazzi came out with an amazing song though, so who's the real winner here?!
Mirror
A more Motown feel and skippy feels with this one, it's a great song if you're having a bad day and determined to have a better one. The structure still a subtle hint of R&B to keep you pumped and end the day strong!
Star
Just got out of a good date? Just patched up a fight with bae? Star is a great pick-me up song!
Why
Another anthem for the soft boys and fuck girls who can't commit but love the compansionship that comes with it. It has that signature cosmic-Bazzi feel to it with lyrics that hurt like a bitch. To anyone victimized by shallow, unrequited love, this one is for you.
Soarin
Having an existential crisis? Soarin should be on your Spotify RN. It's mellow and inspired, it also reminds you that you're still young to see tomorrow so just chill. Let life pan out, don't micromanage everything!
Dreams
Pre-game song? Dreams is the ultimate song to listen to when you and your squad are warming up for a drop night. It's perfect when the alcohol starts to creep up on you.
Whether you know all of Bazzi's songs or just know the hits, block your July 26, 2019 because Bazzi is performing LIVE on The Island! Entry tickets start at P2800 and tables start at P8000! Book your tickets online or call +63917 689 8888 for table reservations!