Tagalog Words to Teach Your AFAM Friends That Don't Include 'Mabuhay'
The Philippines is lucky to have English as a second language. However, that doesn't mean we can just forget about our own! Our local language is rich and diverse, and goes way beyond just "MABUHAY!" Which, let's admit it, no one uses IRL. Here are some useful words that you can teach your AFAM friends so they can embrace our culture even more! #LikeALocal.
Isa Pa = One More
This is super useful if you want another round of drinks! Just tell the bartender or waiter "Isa pa" with your bottle or glass up and they'll know what to do!
Salamat = Thank You!
You can add maraming to make it "thank you very much". Or salamat po as a respectful sign of gratitude.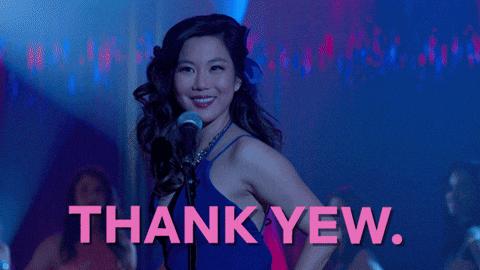 Kuya, Ate = Brother, Sister
This is used inside the house to call your family members or even in stores and restaurants. You can all anyone kuya or ate!
Kaliwa, Kanan, Diretcho = Left, Right, Straight
Anyone who books a car to get to and fro the club will find this incredibly useful! Plus, your AFAM will make the driver smile!
Masarap = Delicious!
Appropriate to use when you order from the bar and get the best drink ever.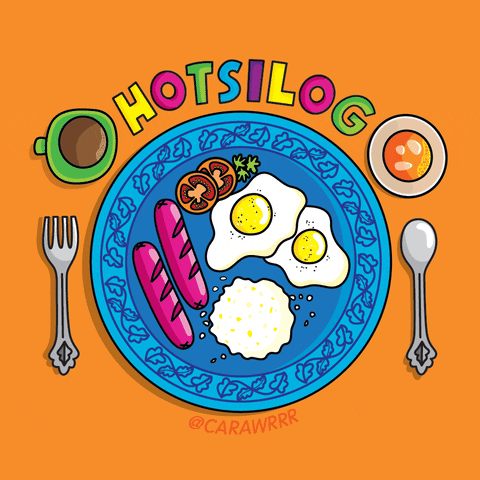 Pogi = Handsome
For example: Our forever man crushes. Or, the AFAMs that hang out in The Palace, especially Revel. **wink**
Maganda/Ganda = Beautiful
For example: "You're maganda" (You're beautiful) or "Hi, ganda" (Hi, beautiful).
Bongga = Fabulous!
Made infamous by the Philippines' Queen of All Media Kris Aquino, this is great when you want to compliment someone's outfit or personality! Example: "Your outfit is bongga!"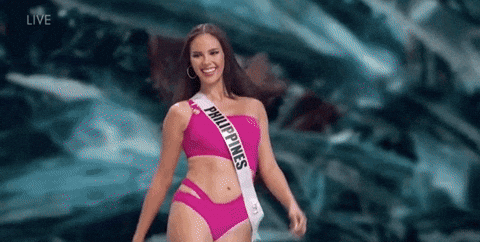 Kamusta Ka? = How Are You?
A great conversation starter if you're talking to someone new!
Kain! = Let's eat!
Everyone's fave one-word Filipino word: KAIN! Pronounced as kah-inn, this is used when eating or inviting to eat. If you're eating and someone joins your table, you can say "kain" to invite them to eat with you.
Lang = Only
If the Singaporeans have "lah", Filipinos have "lang". You can add this to anything to give it a Pinoy flair. Lang also has a "limiting" sub-meaning to it. Example: "Drinks lang" (let's just drink) or "Fling lang" (let's just have a fling).
Weh?! = Really?
Use when in shock, it means "too incredible to be true" or "Wtf? For reals?!"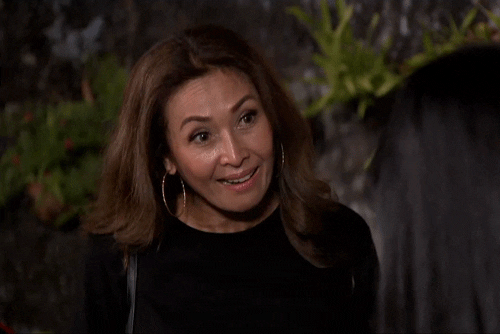 Po / Opo = …
There's no English equivalent to these two words. A huge part of Filipino language, po and opo signifies respect and humility in a conversation with every Filipino being taught this since they were young. Po can be added to anything to make it more Filipino sounding, just like lang. If you add a question mark to it "Po?", it turns in to "Yes?". Opo, on the other hand, is an affirmative. It's like okay or yes.
Mahal Kita = I love you
Like Je 't'aime, Te Amo, Saranghe. Use with caution and only if meant with a pure heart.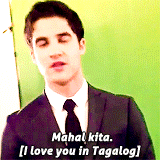 Bet Kita = I Like You
"Bet" is beki-slang for "like". Use if you're not ready to say I love you and want to express your likeness towards your date or your non-AFAM friends. You can also say "bet" to things you like. Example: "I bet this drink!"
Curse Words
We know, talk about bad influence. However, a lot of AFAMs do ask for these words. Get your thinking cap ready and teach them all the local curse words. It's the cutest thing to see them say P.I. with a British/American accent!
Which ones are you ready to teach your AFAM friends? Comment them below!