Moving Out Guide for Filipino Millennials
WELCOME TO ADULTHOOD! If you're reading this you're obviously eyeing at taking the first steps to independence. Moving out of your parents' house is a huge responsibility and requires a lot of foresight. There is nothing wrong with staying with your parents if you're not ready. However, if you're really looking into it, we're here to help you really think it through!
Moving out means: Being truly independent, fending for your own food (from the convenience store or the grocery), and spending less time with your family. And best of all: No curfew so you can party more! Here's some tips if you want to move out.
1 Look a Place You Can Afford
This is basic knowledge but it has to be said. We don't want you draining all of your savings (if you have one) on just moving out. There are so many living options out there that don't exactly look like Monica and Chandler's place and that's fine. Keep to your budget and scout for a place that's clean and comfortable to live in. That's the priority right now for your new space: comfort and cleanliness.
2 Check the Perimeter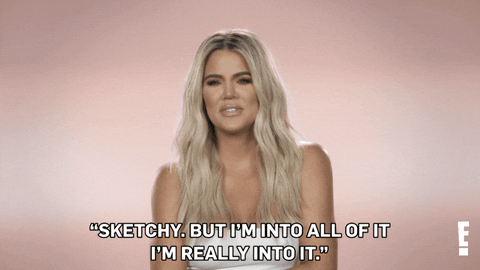 So the rent is cheap but it's miles away from where you work. Opt for a place that can be walking distance to your workspace so you can save the commute money instead. You should also check if there are malls and stores nearby for your convenience. Is there a laundromat nearby or will you be doing your laundry yourself? That's also something to factor in your budget. Another thing to consider is if you can walk in that area at night. If you can't, keep looking! don't forget: safety first!
3. Look for Roomies

Instead of renting an entire place to yourself, look for people to split the space and the bill with you. Ask your friends, cousins, and other people you trust if they're also planning to move out. On the other hand, there are a couple of living options in the Metro that offer communal living, it's like living in a hostel. You only get a tiny bed space and all the other spaces are shared (bathroom, living room, kitchen, etc.). This is much more cheaper than getting your own space because one bed space can be worth P3600 only! Plus, you can meet more people!
4. Make Sure You Have Enough Funds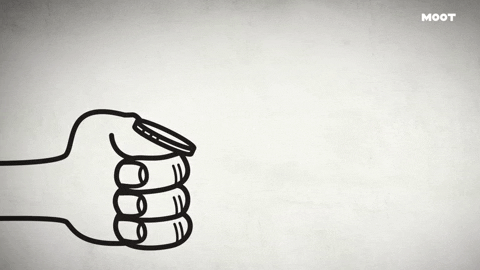 Moving out means taking a huge punch out of your finances. You'll have to pay rent and other living expenses from electricity, water, to food. Create a budget NOW. Do not move out unless you have a 2-month salary emergency fund in case anything goes wrong!
5. Pitch It to Your Parents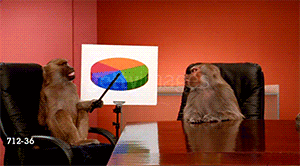 Knowing your Filipino parents, there is a high probability that they'll say no to you moving out. This is why you have to organize a deck with all the pros and cons, and most importantly: the expense breakdown. Show them that this will benefit you more than commuting to work 24/7 which eats up time and a lot of money and even more energy! Show them that you've thought this through and it's not a YOLO thing, they'll appreciate that you've thought this through. Also show them the living spaces you're looking at. Children moving out is painful for Filipino parents so make it a collaborative effort where they can see what you're up no. Never act like this is you escaping them, the more chances they'll tighten their grip on you if you do this! Also include in your deck: you'll visit them every weekend with brunches on you!
6. Look and Look Until You Have Found the One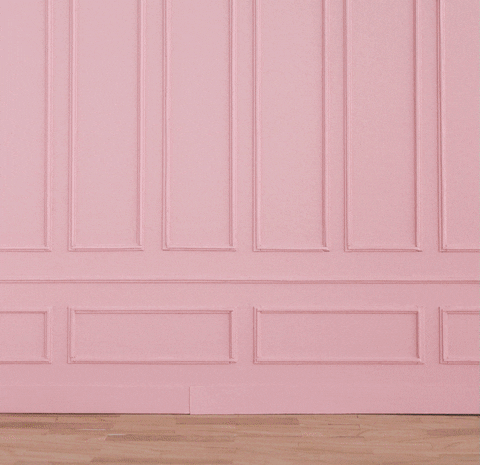 Just like love, finding the "one" is hard. You have to scout and try out the spaces until you finally find a place to commit to. If you haven't found the right place at the right price point, location, and comfort. Just because you found the most IG-worthy place that's way out of your price point means you can splurge. Never go beyond your allotted budget! Also, check out the sockets (is there enough and are they in the right place?) and the water (does the sink have low water pressure?). All of these are essential to double check before you sign in that contract.
7. Moving In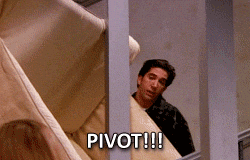 You can move our gradually by packing one huge luggage case from your parents house to your new place every week or take one day off to move everything out. Get boxes and label them based on which area they belong to. Call on a transportation service (Mober or Transportify) if you have a ton of boxes. Prepare an overnight bag with all your essentials because unloading everything from the boxes can be a burden and can take days.
8. Host a Housewarming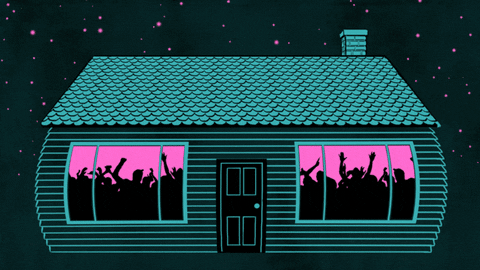 Assuming you have the place all to yourself, throw yourself a little party with your parents and closest friends to keep the bad juju out of your new place. This also assures your Filipino parents that you're handling this adulting thing pretty well! #MakeThemProud
Do you have any questions about moving out? Let us know in the comments!