#MillennialsOnABudget: Back to School Makeup Essentials for the Makeup Junkies
It's back to school season and we from Team /ESCAPE will help you rock the semester while looking cute with these Back to School Makeup Essentials!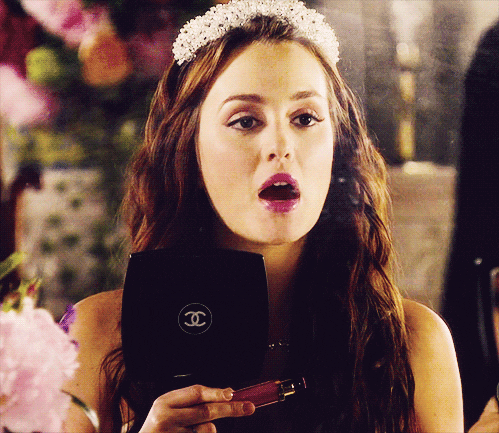 No need to hurt the wallet or the bank account in refilling your kikay kit! We've rounded up some makeup essentials that are only all under PHP 500. Yaaaaas!
So without further ado, here's your back to school makeup essentials guide for when you're on a budget:
Sunscreen
You might be thinking, "What? Sunscreen isn't a makeup!" but, we're putting this here because most people forget to include this in their routine! "But it's the rainy season, there's no sun!" Honey, trust me–you will thank me 25 years later. Try Bioré UV Aqua Rich Watery Essence. It's only less than PHP 500 that will last you months so you won't have an excuse not to spend for it! Plus it doubles as a great moisturizer.
BB Cream
Since foundations might be too heavy as an everyday schoolwear (especially in this weather), using BB cream would be the way to go. Try out this BB Cream from Belo for only PHP350 that will even out your complexion and may also give you rosy cheeks as well!
Concealer
This BYS concealer retails at PHP 200… PHP 199 to be exact! Y'all definitely going to need this to look bright-eyed when you start losing sleep from homeworks and projects (read: nights out).
Eyeliner and Mascara
We all need eyeliners and mascaras that are waterproof, sweatproof, tears-proof, lahat na. We recommend Maybelline's Hypersharp Powerblack Liner for PHP 350 and finish it off with the Hypercurl Mascara for only PHP 199 that can withstand the monsoon, the heat, the heartbreaks, the thesis, and everything else #sulit
Cheek and Lip Tint
Going for that korean look? Tony Moly has different shades for your lip and cheek tint needs. This PHP 199 lip and cheek tint is so sulit because it will honestly last you months!
Eyebrow Kit
I know this phrase has been around and has been used ever so often, but the truth resonates with everyone on a higher level but truly… #KilayIsLife. It's only apt that we equip you with the right tool to satisfy every kilay on fleek needs. Get this eyebrow pencil from The Face Shop, for only PHP 225, you get a pencil with a spoolie at the end! So convenient for your on-the-go late-for-class haps!
Lipsticks
Want value for your money? Go for Maybelline's Creamy Matte Lipsticks! Since they usually go on sale, it's usually just PHP 299  (sometimes for PHP 199!) for a lipstick. I know, it's so affordable, you can go buy two or three (or five) shades without putting a dent to your wallet! Go ahead, knock yourself out!
Micellar Water
As important it is for you to choose what you paint your face with, it's also as important what you use to take it off with. Use micellar water as a gentle cleanser to thoroughly remove your makeup from a long day's hustle in school. We recommend using L'Oreal's Refreshing Micellar water which you can get for only PHP 225.
See! Affordable and definitely get all the value for money. Got anymore affordable makeup must-haves? Don't be shy! Share it in the comments section!