01 Aug

How To Be An IG Girlfriend

Let's get down to business! As much as we want our baes to be the perfect Instagram Boyfriends, we also have to realize that we, being a blessing to their lives, should also learn how to be the perfect #InstagramGirlfriend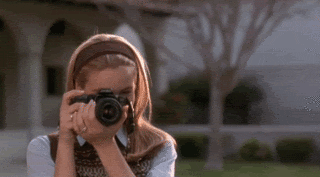 Even if they're not exactly the ~ideal~ IG boyfriend (some photos blurred, some askew), instead of talking their ears off, why not show 'em how it's done? (Plus you can show him the picture and just have him recreate the shot you want!). No fancy gadgets needed here.
Check out some tips on how to be the perfect Instagram Girlfriend!
Arms and Shoulders
Them boys love nothing more than showing off them guns that they worked so hard for! As much as you want to roll your eyes and say "ugh," it really gets them going. So make sure you capture it when he flexes!
It's All About the (Jaw) Angles
Accentuate his features by trying to find the his best angle! Try experimenting and making him pose or face different directions so you can capture which his perfect side is. I mean, he's cute and all but you know there's an angle where he photographs that will just make you want to say ang gwapo.
Make Him Look Tall
Need I really say more why this is so important?
Talk to Him, Make Him Laugh
As how communication is important in your relationship, same goes for when you're trying to take the perfect picture. Make him feel comfortable and at ease by having a conversation or simply making him laugh. Candid photos are the best since you capture his smile at his most natural state.
It's All About the Lighting
One foolproof way to get a good shot is to find the perfect lighting. The way it reflects on his face or how the shadows accentuate his features. Pro tip: try playing with light by taking pictures during the golden hour (4-6pm!) as well as places with artificial light like strobe and neon lights!
Rule of Thirds
Practice this basic photography rule (that you can google, plus other photography fundamentals!) and you're sure to get a decent shot. Just make sure the thirds are only in the photos, not in the relationship…
Help Him Curate His Feed
Having pretty pictures just simply won't cut it in the Instagram game. If you're really serious in helping him up his IG game, find a way to make his feed coordinated and curated! It can be through having a theme for the feed or the panel, even color coding! Check out filter presents from apps like VSCO and Adobe Lightroom Mobile #godsends
Have Fun Doing So
Most importantly, make this a fun activity that the both of you can bond over! Don't make it seem like another thing he gets pressured over doing so perfectly. Just simply have fun with it!
See? That's one other he can add to the long list of why you're the perfect girlfriend! Got any more tips? Leave 'em at the comments section!