Girl Gangs We Wish We Could Join IRL
The idea of the Girl Gang, Boss Babes, Sexy Squad, whatever you want to call it, has been around for such a long time. From the '80s, '90s and early 2000s, these fictional girl gangs have been cooking up a storm with their kitten heels, statement shirts, and amaze sisterhood!
The Heathers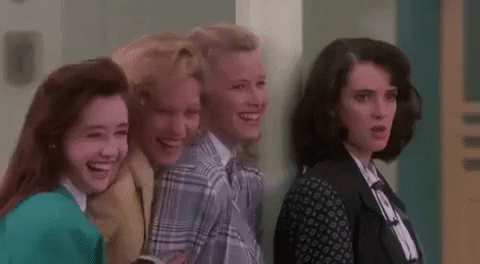 Before Blair came in her with headbands, The Heathers came first with the scrunchie. Heather Chandler, the "mythic bitch" of the 3 Heathers, carried around a red scrunchie as her crown. A total must watch just because you'll get Wynona Ryder and a lot of shoulder pads. Be warned: The Heather's movie has a totally twisted story line that involves murder covered up as suicides! Eeek!
The Plastics
Need we say more? Regina George is our queen, always has been, always will be! The Plastics have changed our lives forever! Even if we never really went to the same school as them, we all feel victimized by Regina George at some point. Ariana Grande can take a piece of the crown, too, for Thank U, Next.
Jawbreaker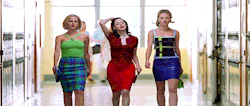 Hailed by a lot of fashion critics as an underrated fashion film of the '90s, the bad ass girl gang of this movie had the hottest threads. Corsets, mini skirts, and lined stockings are so now and all we want is to be a part of this girl gang! And yes, blue eyeshadow and bitch statement shirts allowed! For those who are more on the conservative side, there's also floral dresses with cardigans to clad your style with
Cher + Dionne (+ Tai)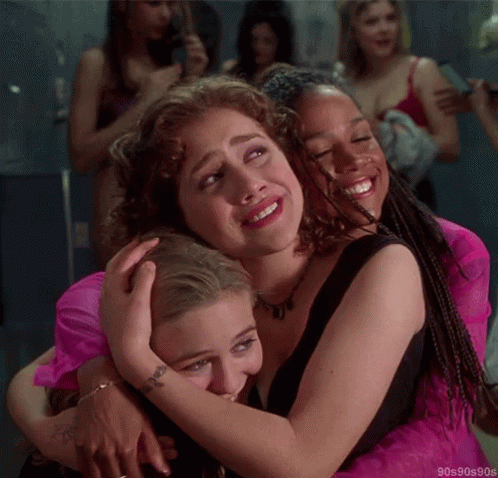 When a girl with an automated wardrobe tells you she wants to give you a makeover, you don't say no. This duo (eventually a trio) were a killer combo that transformed the '90s. Tai struck major luck when they asked her to be part of the gang!
The Sisterhood of the Travelling Pants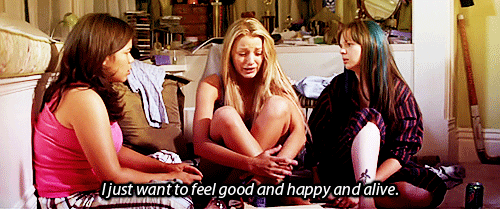 The real question is: who didn't want to be a part of this sisterhood?! One magical pair of pants that fit every single person, and overtime you wore it good news came?! But instead of FedEx, we'd GrabExpress it to each other. And, the good news would be you'd get the pants on the 15th and the 30th #moolah
Blair's Upper East Side Minions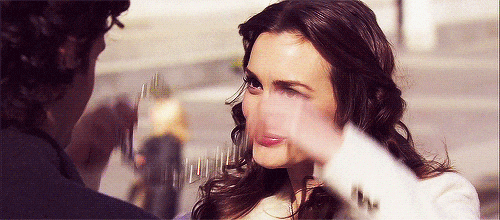 The headbands, the leggings (which are not pants, as per the Queen B herself), the plaid skirts? Constance Billard was a dream and Blair Waldorf was its queen. Matching Prada bags on a Tuesday? Check. Froyo over lunch? Check. Eating along the steps of the Met? Check. Why wouldn't you want to be a part of this group?! All the 13 year old me ever wanted was to be invited to her annual sleepover huhuhu
The Pretty Poisons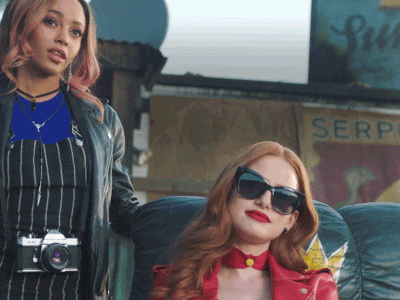 This new Riverdale Girl crew gets our seal of approval for its inclusivity and killer girl power force! Count us in!
Scream Queens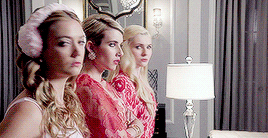 Take out the fact that they were all brutally murdered one by one and consider us in! This sorority was one of the cutest ones ever portrayed on TV history. Remember Chanel-o-ween? Emma Roberts did this character justice and all we can say is yaasss! Again, just remove the fact that a majority of the sorority members we brutally murdered.
The Kardashians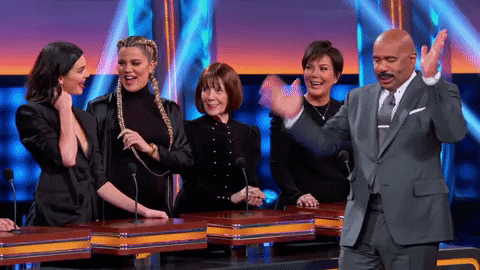 Okay, they're not a fictional group but wouldn't it be amazing to be part of this worldwide phenomenon that is called the Kardashians? Fancy cars, insane loyalty, front row seats to VS shows, and unlimited lip kits?! These ladies have built an empire and like it or not, they're here to stay because OG momager Kris will continue to run the show for 3000 more years.. Just don't pull a Jordan Woods on them!
The 2000 Queens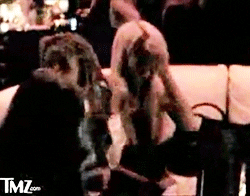 The flip phone would be nothing without this iconic trio: Paris Hilton, Britney Spears, and Lindsay Lohan. Not confuse the younger generations who were still in elementary when these three were so hot, this girl gang was what partying dreams were made of. Insane nights in the hottest clubs of Beverly Hills, wardrobe malfunctions, psycho love lives, these three were the OG trending party gals the paparazzi couldn't get enough of.. #ComeBackPlease
Which girl gang do you want to be a part of? Mention it in to comments!