25 Nov

Heineken Magnum – A Great Gift With Little Effort For The People on Your List

The holiday season is always such a festive time to reminisce about the year that has been. And as we draw 2020 to a close, we know that the Christmas season will be totally different from before. No more gigantic family reunions, out of town trips, and no more (Thank the heavens) company Christmas party. However, some things will always stay the same. Love, family, and sharing will always be at the heart of  December and this is the best time to show people you care about them with a little token of appreciation.

If you're like us, we love giving gifts that will give the giftee a warm and fuzzy feeling without the tumultuous effort. We mean, who has the time??? As much as we love Christmas shopping, staying safely at home is such a priority. You want to get them gifts that will wow minus the hassle. On top of our Low Effort-High Impact Gift go-to's? The Limited Edition Heineken Magnum.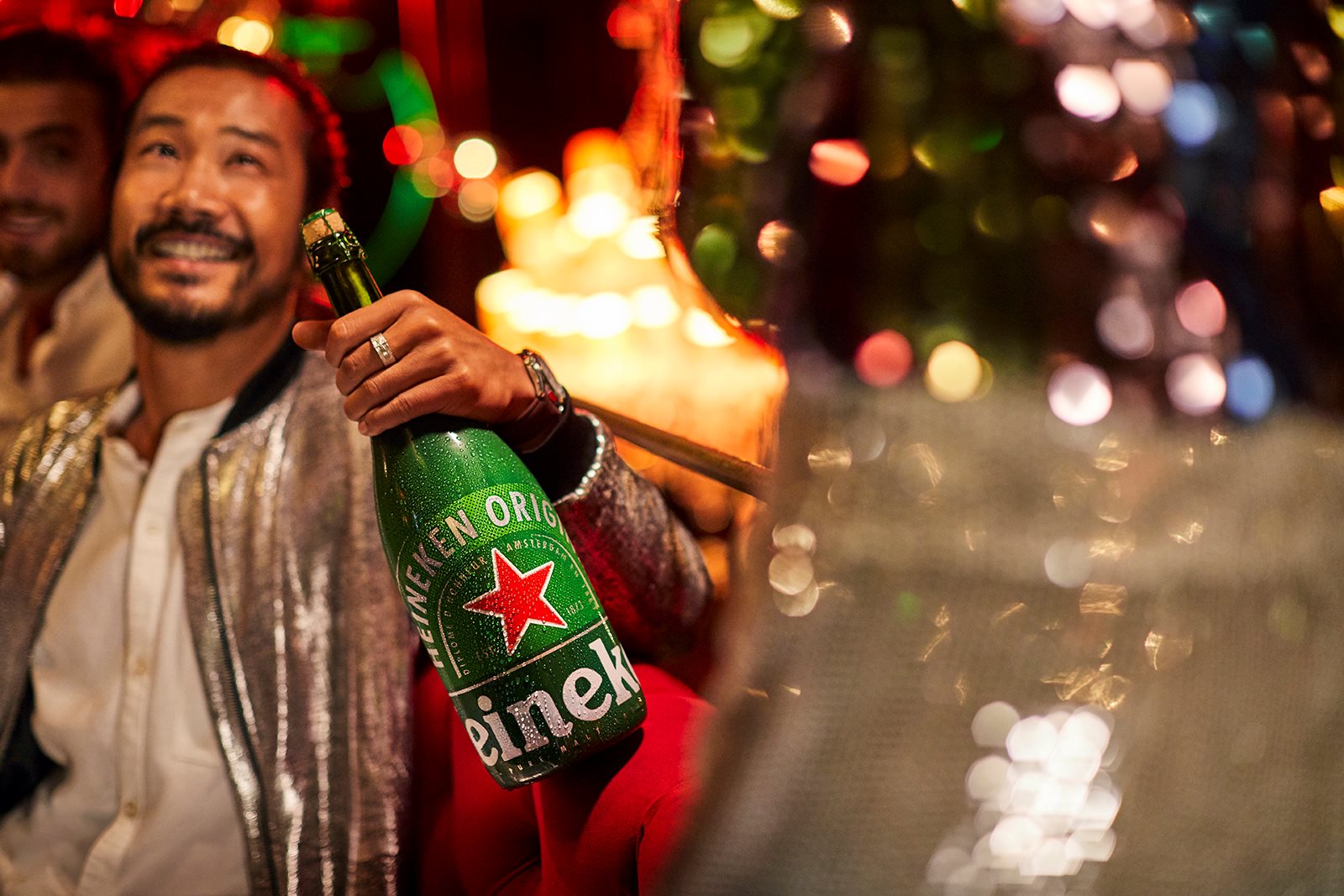 Shaped like a beautiful bottle of champagne, the Heineken Magnum is all about letting the good times roll! Each Heineken Magnum bottle has 1.5 Liters of that signature premium quality beer the world loves. The best part? It's only P500 on Drinkies.PH (CRAZY), making it such an affordable gift option for anyone on your list! We're sure your boss, colleagues, and besties will appreciate receiving one of these babies because it will definitely elevate their Noche Buena with their family. It's like attending their party… in ~spirit~.
You don't even need to worry about wrapping the Heineken Magnum because it's decorated with the iconic red star that reminds us so much of the Christmas tree star-topper! After all, not all stars should be on top of that tree (wink, wink). Don't even get us started on how the colors of the bottle give you that traditional holiday vibe! It also has a free gift tag that doubles as a coaster! Choice! It's such an ideal bottle for those people who made your 2020 special. Your giftee can toast the year that's gone and past with a proper drink so they can face 2021 with better spirits!
The best part is you can have a bottle of Heineken Magnum delivered to your giftee's address so you don't even have to leave the house because you know… safety. Drinkies.PH can deliver a cold bottle of Heineken Magnum to your giftee in under 60 minutes if your giftee lives within Metro Manila (as long as their area is liquor-ban free!).
Drop by the Drinkies.PH or shop the Heineken Magnum from any leading supermarkets (Landers, Rustans, S&R, Robinson's, Wellcome, Shopwise, AllDay, Waltermart, SM HyperMarket, Landmark, And more!), check out the Heineken website for the complete list!
More Gift Ideas
/ESCAPEPICKS: The Heineken 5KG Keg is the Weekend Getaway Must-Have
Stocking Stuffers: Gifts For the People You're not Really Close To