Is Feb 15 Really The Second Valentine's Day Reserved for the Other Party?
Querida, mistress, lover, kept man/woman, whatever you call it, it is what it is: an affair. A betrayal of trust, an incredibly selfish act, and generally a dick move. But that doesn't mean they don't get their day under the sun.
In the underrated local film Etiquette of a Mistress starring ultimate Tita Kris Aquino, she states that mistresses/lover, being what they are, cannot demand to celebrate holidays with their partner. They are not granted that privilege. Instead, they settle when the next best time their "partner" can sneak out of the other relationship undetected.
Ask around any 5-Star Restaurant, 3-Star Hotel, or 1-Star Motel and they'll all tell you the same thing. After the rush and stress of Valentine's Day comes a much more juicer day: The Second Valentine's Day that happens on February 15. Any employee in these facilities will tell you that it's the ugly truth of love: February 15 is the official day of the third party.
A trusted hotelier, May* shares that she even sees guys renting out the same room they used on the 14th until February 15th for the girlfriend then the other girl. Whether both girls know about the other is a mystery. She shares that this is not even a major deal in the industry. "We [the staff] talk about it in the breakroom but it's just so usual that it's not even surprising at this point," shares May, who has been in the hotel business for 5 years. She shares that the guys even request the room to be fully redone to obviously cover up their tracks. "We empty the trash can that might have used condoms, change the glasses that have lipstick stains, basically remove the traces of the other night." Imagine doing the nasty in the same bed, just disgusting.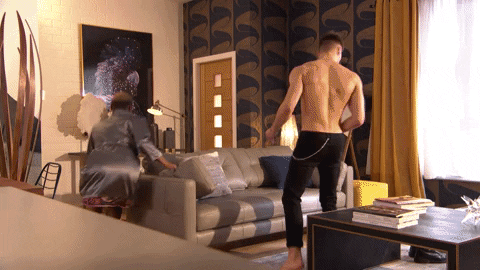 On the other side of the city, Jun*, a TNVS driver admits that he was contracted by a guy the whole day as a personal driver. It was good money so he accepted the job. "He rented me the whole night until the early morning. I drove him to a motel with his girlfriend at night, picked them up the next morning, dropped her off her place in the morning. I thought that was it. The guy had me drive to another destination. I was shocked that we picked up his boyfriend and we went back to the same motel." The driver admits that he didn't mean to pry but it was a stand-out case in his line of work. Jun shares that he was so shocked and just wanted the day to be over because he didn't expect that #plottwist at all.
RELATED: How a Breakup Can Actually Be Good for You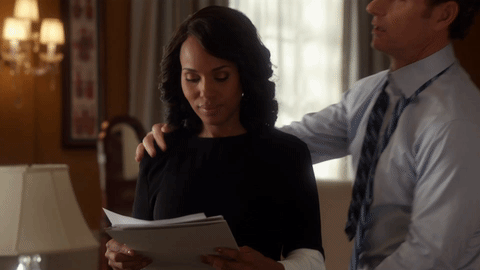 Bea*, on the other hand, helps run their family flower shop. The busiest time of the year of them is February 14th and it's because some clients buy two bouquet arrangements sent to different addresses. "We've been in this business since I was a kid and I was confused why one guy would send two bouquets, I remember telling my mom how lucky the girl is to get two arrangements from the same guy. But, eventually people told me the truth, I guess she's not so lucky," she laughs. While they do take extra care in delivering the right arrangement + card to the right person, Bea shares that this year they've decided to decline customers with this modus. AND WE ARE ALL UP FOR IT. "We can make more money by accepting jobs like that but it doesn't feel right to contribute to a toxic relationship like that." YOU GO GIRL.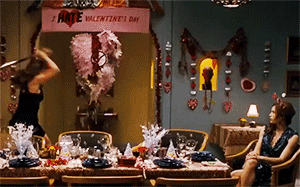 Amidst all these stories, we're traumatized to celebrate Valentine's Day and it should be cancelt in general. LOL. Kidding. Of course, this is not to say this applies to everyone in a relationship. Sometimes schedules get in the way, Manila traffic is not worth the hassle, and everyday can be Valentine's Day. There's no shame in celebrating a day later (which is why we do a Valentine's Weekend Bash every year at The Palace) but there is shame in being a homewrecker. Stay safe kids!
*Names have changed for their safety
RELATED: What I've Learned from Dating the Devil and FuccBois