Everything You Need to Know About Harry and Meghan's Wedding
Growing up with Disney movies, we've all had that fantasy of marrying a prince but reality tells us you have to kiss a few frogs to get there. Luckily, Meghan Markle is getting her Happily Ever After today. The American actress, 36, is marrying Prince Harry, 33, TODAY.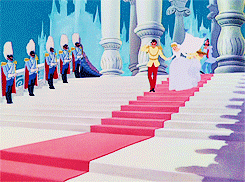 Here's all the details you need to know. We'll be updating this story as the day goes along so keep posted!
1. Meghan's Dad is Not in the Official Program List
Just two days before the wedding, Meghan's dad was pulled out f the program due to medical problems. Meghan's mom will be with her for the wedding though!
2. Prince Charles is (sorta) walking her down the aisle instead
Can we just take a moment and say awww for this? Given the situation with her dad, Meghan asked Prince Charles to walk her down the aisle!
3. Where Will they get married?
By 1PM London time, the ceremony will take place at St. George's Castle, the same church where Prince Harry got baptized!
4. Meghan actually got baptized for this
Just like her mom, Meghan is a Protestant. However, she was baptized almost 10 days before the wedding. The Archbishop of Canterbury, using holy water from the River Jordan, made her an official Anglican. No one forced her into it, it was Meghan's choice as a sign of respect for the Queen.
5. The Guest List
While her dad might not be joining, Meghan's Suits family has been spotted to fly in London. Aside from your Royal regulars, the wedding has a star-studded guest list from Amal and George Clooney, Angelina Jolie, and even Serena Williams! The head of Stewards at the Palace were instructed to get Netflix and watch Suits to know who will be at the wedding!
6. They'll Have a Lemon Elderflower Cake
In case you want to replicate Harry and Meghan's cake, you'll need: 200 Amalfi lemons, 500 organic eggs, 20kgs of butter, 20kgs of flour, 20kgs of sugar, 10 bottles of Sandringham Elderflower Cordial.
7. The Wedding OST so far
The songs that will be played ranges from a traditional Irish hymn to a gospel rendition of Stand by Me. In a modern fashion, the couple will be walking out of the Church after the ceremony to a rendition of Amen/This Little Light of Mine by Etta James.
8. Duke and Duchess of Sussex
As per tradition,m ale members of the Royal family receive a title from the monarch on their wedding day. Duke of Sussex has always been a likely title for Harry. Meghan will also get the title Duchess upon marriage.
9.  Meghan's Dog Carpooled With the Queen
We know Manila traffic sucks but this has to be the cutest moment in carpooling history EVER. Meghan's beagle, Guy, rode with the queen on the way to the wedding venue!
The most adorable thing I've seen so far about the #royalwedding is Meghan Markle's beagle, Guy, riding in the car with the Queen. ?❤️ This is quite an upgrade from the woods of Kentucky where was found abandoned, then taken to a shelter in Canada. #dogsarefamily pic.twitter.com/guOf0SCg82

— magnolia darjeeling (@magnoliadarjeel) May 18, 2018
10. THAT DRESS
Meghan is wearing a white gown by the acclaimed British designer, Clare Waight Keller. Ms. Waight Keller, the first female Artistic Director at the historic French fashion house Givenchy. The veil is held in place by Queen Mary's diamond bandeau tiara, lent to Meghan by The Queen. The diamond bandeau is English and was made in 1932, with the entire brooch dating from 1893.
What did you think of this royal wedding? Let us know in the comments!