Dress For Success: What To Wear For The Job That You Want
You know you've got the skills and the creds for the job that you want… but why don't you feel like it's a perfect fit? Many times, the one thing getting in the way between you and doing your best at work is yourself. Your insecurities get the better of you and you get a serious case of the Andy Sachs blues. And just like this The Devil Wears Prada character, all you need are killer threads, a top-notch hairstyle and your chin up in the air to power walk your way to the penthouse of success.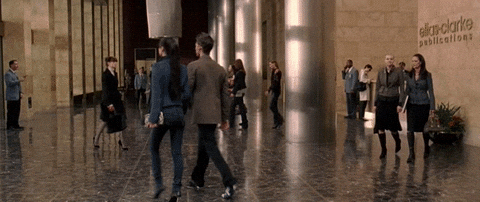 We've put together a simple guide on how to dress on-point for that job you've always wanted:
For Public Relations: Power Dress
Jobs in the field of public relations require a great deal of confidence. People have to believe that you are a beacon of kick-ass-ness that should be taken seriously. Dress sharp with clean lines and cuts, but amp up the look with accessories that make a statement. Pair a nude get-up with funky earrings or a plain black tank and slacks with a bright-colored blazer. For the guys, jazz up your business casual #OOTD by playing around with vests, ties, and belt colors.
For Human Resources: Stay Sweet but Solid
In the age of cyberbullying and trolls, the HR department works overtime to keep everyone from tearing at each other's throats. In this field, you need to appear calm and collected (even if you want to tear people's throats out as well). It's all about making people feel comfortable with you and with each other. If you're qualified for the job, you probably already have these traits. Stick to a lighter color palette or pastel colors, nothing too intimidating or loud. (You've also got to set a good example and stick to the office dress code.) Let your sweet but firm personality shine through your outfit.
For Creatives: Wear Your Art on Your Sleeve
If you're aiming for a position in the creatives department, you need your crazy, genius artist soul to reflect your style. You want hiring managers to take a look at you and say "that's the kind of fire I need on my team." Whether working freelance or full-time for a company, you need people to know that your artistic style is unique and your work ethic is trustworthy. While we're all for letting your freak flag fly, you also need your clothes to reflect a certain level of professionalism. Maybe leave the peacock feathers and leather pants for after-work hours.
For Writers: Comfy Cafe Chic
Journalists or anyone with a writing job know that it requires brainwork and a whole lot of leg work to go out for interviews and shoots, and generally exploring different places. Because of this, it's best to choose comfortable, practical clothes. You need your clothing to work for you not against you. But, just because you need to be comfortable it doesn't mean sacrificing style. Being a journalist also means looking put-together and focused despite your on-the-go lifestyle. Get yourself a good coat or cardigan for your cafe writing sessions and a stylish set of sunnies for when your work takes you outside.
Got any more tips on how to dress for the job you want? Hit us up in the comments below!