13 Jul

Bazzi Lyrics that Our Millennial Heart Related To So Bad

We all love Bazzi. Andrew Bazzi is 21 years old, American, and 100% talented. His debut album, Cosmic is a testament to that. With 21,221,027 monthly listeners on Spotify, there's no reason for you to doubt that Bazzi is a true star. His music is very trippy with a hint of R&B and a shitload of melodies you can jive with. He has a song for every mood, tbh. From being cheated on, settling with a soft boy/fuck girl, and even finding your one and only Netflix partner.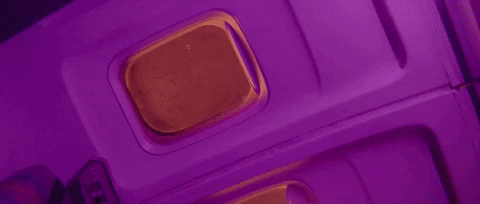 Being the young age that he is, Bazzi creates some of the most relatable music out there. He's not just an amazing artist/singer, he makes the most killer song lyrics that aim straight to anyone's heart. They're short lines but packed with powerful meaning, we were attacked more than once and we're sure you will be, too! Some are kilig, some are painful, some are damn right motivational. Here's some of our faves!
Honest
I wonder if he's there with you now, fucking you like I used to
I know you think about all the things that we did when he's with you
We all know that Bazzi's Honest is one of the most bitter but also beautiful songs out there. She cheats on him with his best friend, like, wtf girl. On the bright side, we have a great relatable song out of it that has the most savage lyrics EVER. Like think about saying this to your ex #MicDrop
3:15
You made me feel alive. Fuck them other bitches, I will put 'em to the side.
Nothing is more sexy than a guy who prefers you over anyone else. We give this lyric an impressive 10/10. Actually, this whole song is a must-listen when you're in that climax/euphoria episode of a relationship. In 3:15 he also says "It's a quarter after 3, saying everything we mean", a homage to all those late night talks when we're sobering up.
Mine
Feels like forever even if forever's tonight
Just lay with me, waste this night away with me
You're mine
…
Even when it's rainy all you ever do is shine.
You on fire.
You a star just like Mariah.
A cult-liked Bazzi song, Mine is just too sexy for this generation to handle.
Alone
Don't tell me that you love me, 'cause I won't love back
Don't tell me that you need me, 'cause I don't need that
Don't tell me that you want me, 'cause I'm on my own.
So when we finish touching, girl, I'm all alone
Can we talk about how we all thought of some fuckboy/softboy/fuccgirl who hurt us upon reading those lyrics?! #Attacked. When we finished touching hurt us the most tbh #SadReacts
Beautiful
The way that Gucci look on you, amazing.
But nothing can compare to when you're naked
Tomorrow comes and goes before you know
So I just had to let you know
I just had to let you know
Swear to God you're beautiful, yeah
I mean, not everyone wears Gucci 24/7 but we can totally relate to this classy wink. We all melted with this whole chorus, don't try denying it because you know you'll be lying to yourself. It perfectly encapsulates our YOLO culture, say it now or never.
Paradise
Late nights in the city causing hell
Burn this bitch into the ground, oh well
If all we got tonight, let's do this right
Let's do this right
…
Don't know if it's the drink I poured
But I swear I've never loved you more
When you right here, I come alive
One more hit and we can fly
This shit feel like (paradise)
The official song sponsor of every Friday night out, Paradise is the perfect song to play when you feel young, restless, and thirsty for the nightlife (A.K.A. every night). A mainstream song, Paradise has a dopest lyrics this 2019!
Mine
You so fucking precious when you smile
Hit it from the back and drive you wild
Girl I lose myself up in those eye-eye-eye-eye-eyes
I just had to let you know you're mine.
If there's anything Bazzi does best is to interject some kinky shit where you least expect it in the song. Also, can we just talk about how he uses words to magically make us fall in love with him? UGH.
BRB
Wish I could stop the hands of time and lay right here for life.
Applies to the love of your life and your true love: your bed. BRB is a cute song for those going through a long distance relationship or those simply waiting for prince/princess charming to come over for some Netflix.
Star
Buttoned down in designer
That Dolce and that Gabbana
Painted just like an angel
I thank the Lord that He made you
Religious or not, being thanked for existing is 100% sweet! Combo that with Star's upbeat tempo and perky rhythm, it's a feel good song for a self-care day or a day for bae to spoil you hihihi.
Beautiful
Beautiful, beautiful, beautiful, beautiful angel.
Love your imperfections, every angle.
How many times have we sang this song drunk? Too many times, that's the answer. How many times are we going to sing this song some more? Many more times.
Honest
Gonna turn my read receipts on
Just to let you know I won't respond
Nothing hurts more in 2019 than being left on read INTENTIONALLY. OMG, RUDE. But given the context of the rest of the song, this is Bazzi Thank You, Next-ing the right way! GO READ THOSE RUDE PEOPLE, BAZZI!
Soarin
Too young to see tomorrow
Too young to know it hurts
Found love in empty bottles
I guess we'll never learn
So just lay with me, lay with me, late 'til morning
'Cause I'm high and you're high, together we're soarin'
Planning to close the club and party until 5AM? Put Soarin on loop, NOW. So much feels for those late nights turned early mornings thanks to this song.
Somebody
20 years and I'm more than strong
I'm in this thing 'til my pulse is done
Somebody is Bazzi's song for every Millennial who wants to leave a mark in this world. No matter how you plan to leave a legacy, the important thing is you do and you listen to this track while you're at it so you can be extremely motivated.
Why
Dying to drive but you can't find the keys, now
Looking for God but you're down on your knees, I'm
All that you want but not what you need girl why…
Can we talk about how the first half of this was inspirational and suddenly attacked the hoe in all of us #Triggered. But why is a song about really thinking about if you deserve a love that's skin deep, so go listen to it if you're in a relationship limbo!
Ready to sing your fave Bazzi songs out loud? Good, we are, too! Block your July 26, 2019 because Bazzi is performing LIVE on The Island! Entry tickets start at P2800 and tables start at P8000! Book your tickets online or call +63917 689 8888 for table reservations!