As Seen in The Movies: Easy Recipes from Iconic Movie Scenes
As the movie with the rat as a chef says, any one can cook. We list down super easy recipes you can make from the most iconic movie scenes!
Movie Recipe 1: The Panna Cotta from The Platform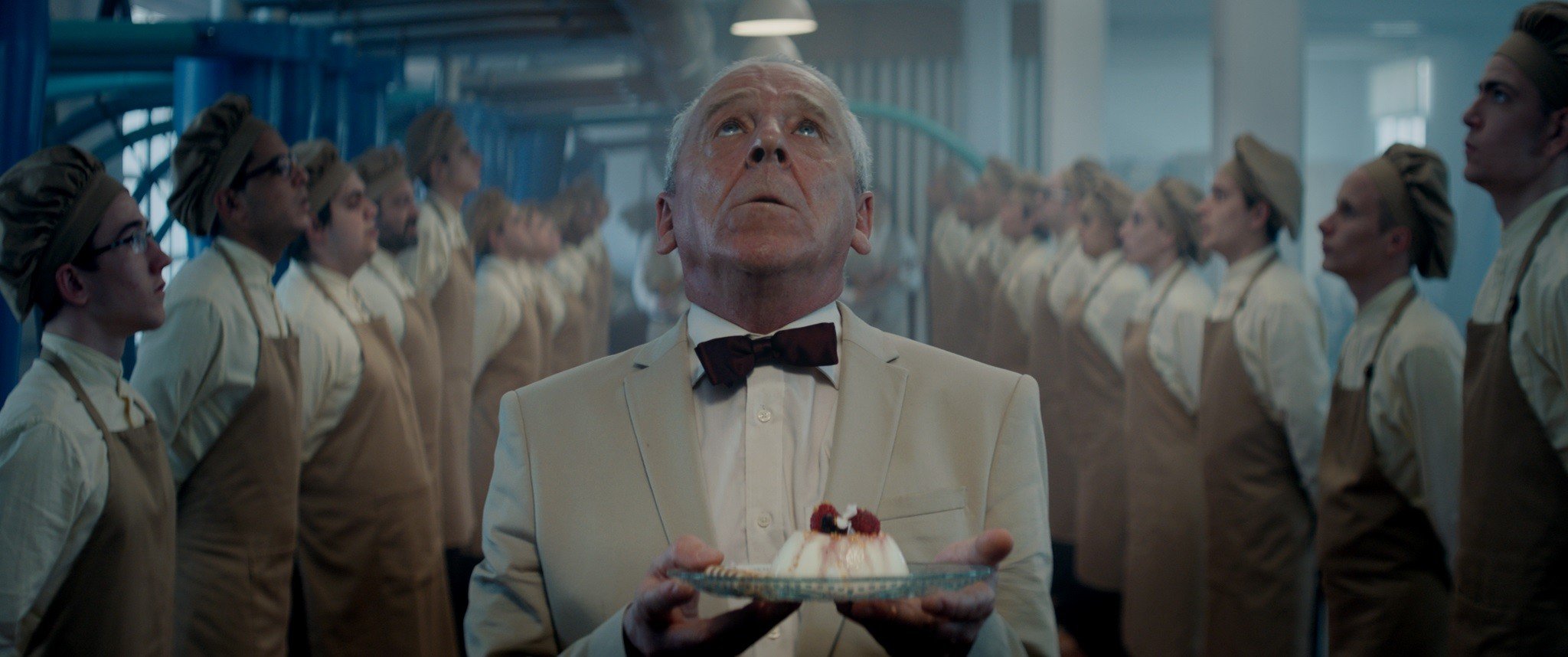 If you haven't watched this very meta show on Netflix, you are missing out! Panna Cotta, the message, is easy to make. Just mix one gelatin pack with ½ of milk and wait until they're fully mixed. In a pan, mix thick cream and sugar with a bit of vanilla extract. Simmer but don't let it boil, just make sure the sugar is dissolved. Remove from the heat and add the gelatin mixture in. Pour into little cups (you can place it in one big container but you'll just have to scoop out what you need upon serving) and refrigerate overnight. Plate with your choice of sweet sauces or caramelized fruits!
RELATED: IG-Worthy Food We Miss From The Palace Manila
Movie Recipe 2: The Ramdon from Parasite
This has been making rounds on social and with food reason. To match your k-drama binge, mix some jjapagetti with Neoguri noodles in one pot. And with it being instant noodles, how can you get this wrong?! Get some beef cubes and cook them with a light drizzle of salt, pepper, and sesame oil. Mix the two together and you got this controversial dish from a controversial movie!
Movie Recipe 3: The Meatball Spaghetti from The Lady and The Tramp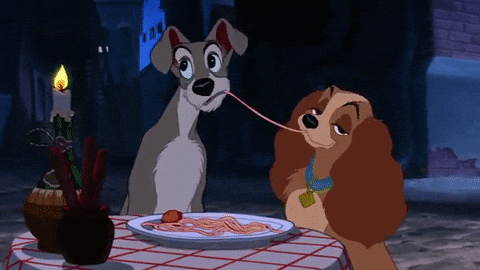 Almost everyone knows this iconic scene and it's super easy to recreate at home (if you're living with your S.O.!). For the pasta and the sauce, do it all in one pot. Combine spaghetti sauce, diced tomatoes, uncooked pasta, uncooked spaghetti noodles, salt, and garlic powder in one pot. Let the whole mix boil and reduce the heat once it's boiled and wait until the pasta noodles cook. While waitng, make the meatballs. Mix minced meat ( pork, chicken, beef, doesn't matter but beef works best!), chopped onions and garlic, and one egg in a bowl. Roll them up in a bowl and fry in a pan with some butter and oil until cooked!
RELATED: Food Cravings Deciphered = What Your Body Is Trying to Tell You
Movie Recipe 4: The Ratatouille from Ratatouille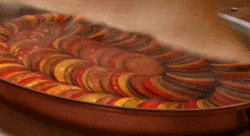 This is a heathy pick but it is tedious to make, but since we all have extra time, why not try it out? Slice up 2 eggplants, 2 big tomatoes, 2 squashes, 2 zucchinis. In a low heat pot, mix up onions, garlic, bell peppers, tomato sauce, and fresh basil. Layer the slices you cut up earlier to achieve that beautiful row of circles that you saw in the movie. Once you've formed it perfectly on the pot, drizzle with a mix of oil, garlic, salt, pepper, and basils on top. Bake at 375 degrees for an hour. If this is too much work, cube up the veggies and mix in the same pot with the tomato sauce and let boil. It won't look as photogenic but it will still taste just as good!
Movie Recipe 5: The Pizza from Eat, Pray, Love
Okay, it's not easy to make pizza from scratch and with scarce items right now so we'll do two improvised recipes. You can either get those ready made frozen pizza doughs and spread on some tomato sauce and add your toppings of choice, extra cheese is good! Pop in your oven and tadah: DIY pizza!If you can't get your hands on any, flatten up a bread loaf slice and add sauce, toppings, and cheese. Pop in oven at a low heat! Pair with some wine!
Movie Recipe 6: The Milkshake from Pulp Fiction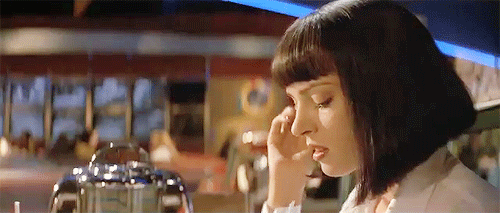 Re-watch this 90s classic in style! Milkshakes are so easy to make, just mix 3 parts ice cream with 1 part milk. Don't forget to get a can of whipped cream to top and pick any garnish you like! We love the classic cherry and rainbow sprinkles! Also cute to drink while binging Riverdale!