Area 51 Memes that Deserve an Alien Award this September 20
If you haven't RSVPed to the "Storm Area 51, They Can't Stop Us All" event on Facebook, why are you even online?! The mysterious facility was suddenly placed under the spotlight with over 2 Million people vouching to go and 1.5 Million people interested to go to the September 20 event. As per the event description "We will all meet up in Rural Nevada and coordinate our parties. If we naruto run, we can move faster than their bullets. Lets see them aliens." The raid is supposed to happen on September 20.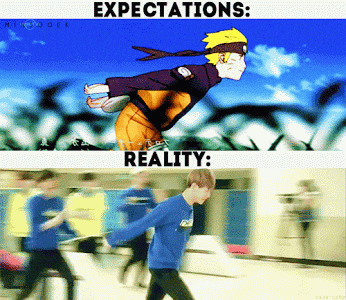 Some are actually serious about the Area 51 Rid. Hotels and AirBnbs in Nevada have reported a spike in bookings leading up to September 20. Surprisingly, according to an Air Force spokesperson "The U.S. Air Force is aware of the Facebook event encouraging people to 'Storm Area 51… Any attempt to illegally access the area is highly discouraged." Of course, everyone took their chances and cracked a meme or 51 about the ridiculously profound event. We list down the memes that deserve a spot in the Area 51 Raid Hall of fame!
A Plan We Approve Of
We stan this entry plan! Fool-proof and 100% reliable! Aquas, it's your time to shine! Divide and conquer, Star Sisters and Brothers!
Houston, We Have a Problem
The best part about this Raid Area 51 chaos is that it possibly caused an actual commotion in the Pentagon and Area 51. LOL.
If they don't know what it is that's a their loss. #StormArea51 #Area51Raid pic.twitter.com/Jk4ssepv5I

— Area 51 Raid (@TheArea51Raid) July 22, 2019
The one that reminded us of a childhood classic
How im gonna enter area 51 Vs how im gonna leave #Area51 pic.twitter.com/ih1MDZmFep

— pinguino.jpeg (@Gabriel_rod12) July 12, 2019
We're coming for you, E.T.!
What do Aliens EAT?!
The alien I stole from Area 51 showing up in my room at 3am to tell me he threw up pic.twitter.com/SnzXmozc1i

— yeet (@irritatingshit1) July 12, 2019
***Checks WikiHow on "HOw to Take Care of an Alien Life Form"*** Do they eat Kale? Are they allergic to gluten?! DO THEY LIKE MILK TEA?!
Aliens: They're Just like us!
The aliens in Area 51 getting ready to be freed after they get that omw text pic.twitter.com/APFVZD0j8Z

— Matthew A. Cherry (@MatthewACherry) July 12, 2019
Freedom from Area 51 means a GRAND entrance to the Earth for our alien friends! Highlight and lipstick ready! We are living for this Gamora x Area 51 Meme!
There's Probably More
I'm not saying that the government wants u to think that the aliens are in area 51, I'm just saying we never hear anything about areas 1-50

— erin (@eruhn) July 12, 2019
Did we even think this through?! Should we go to Area 1 – 50 first?! What are they hiding there?!
You Need to TRAIN
He's training to free the aliens at Area 51… pic.twitter.com/5oz1Q5rUZ6

— Guy (@apiecebyguy) July 15, 2019
How exactly do you rescue an alien?! This guy shows us how to snag that alien and how to get killer arms.
Is Earth Ever Going to be the Same?!
My alien after I teach it to use metal straws to save the turtles #Area51memes pic.twitter.com/58jEIv4IF8

— Jacky (@aquajacky) July 13, 2019
Can we talk about how these aliens also have to do their best to protect planet Earth because it is now also their home?! Will they be given equal rights? Will they have a separate bathroom? Or in a random twist of events, will they kill us all?! Is that why they've been contained in Area 51?! These are the questions.
Exit Plan
If you can't save an alien, might as well get something out of it!
How I'm pulling up to Area 51

vs

How I'm leaving Area 51 pic.twitter.com/WLAqAWZK1B

— Extendo's 2nd Cousin (@lilaltoidfyb) July 12, 2019
Join Mond Gutierrez' Area 51 Raid Party over at Yes Please! this September 20! For inquiries, contact +63917 140 7777 NOW.
More Memes This Way!
Funny Makeup Memes Makeup Addicts Will Love