31 May

5 Trendy Summer Items You Can Snag At /ESCAPE's Pop Up

I don't care if it's starting to rain. School's just finished (as if I'm still in college, lol), it's freaking 35 degrees outside and the beach is calling me, so therefore, it's still summer!!!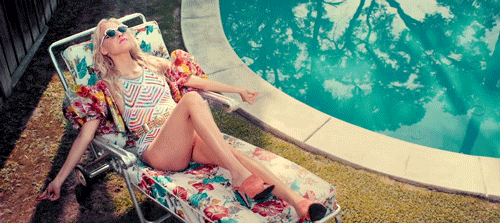 And if you're like me, that's still on summer break mode, then /ESCAPE's Pop Up is the perfect event just for you! Imagine all the things you want to buy and have been checking out countless of times on IG on, finally at the literal tip of your fingers…
Here are some trendy items you can snag from /ESCAPE's Pop Up perfect for your next beach trip:
Colorful beach towels
If you're looking for some fun and colorful patterns to lay on the sandy beach, then look for @basitrpicaltowels in the bazaar! They also have cute ponchos and colorful dangling earrings!
A breezy floral sundress
What is summer without wearing a sundress? Boring. So liven up your closet (as well as your IG feed) with @suzyclothing's wide array of dresses perfect for the season! Looking for a more corporate or formal look? They have it, too!
Beach Tote
How else would you complete an outfit without a cute tote bag?? And why not go one with style and function like this cute bag from @habinph!
A(nother) swimsuit
If you're the type to purchase a swimsuit every summer (read: beach trip), then head on to the pop up because we've got you covered! And if you're looking to add a bit of fun, we recommend this cute one piece from @undaswimwear!
Things to make you smell nice
Ha! You didn't see that one coming, did you? Smell fresh and clean in this god-awful heat with  @smellchic's selection of scents that will leave you smelling fresh and not sweaty at all! Get to smell their different products at the bazaar, yourself!
See? So many great finds! And don't forget, they ~might~ (we're dropping hints already) even give special discounts. Sounds like a good weekend plan to me! So grab the squad and head over to The Island on June 16. Don't forget that doors open at 10 AM and closes at 6 PM!